The new superintendent of the TPC Boston course has been basketball.
Of course, Kyle Elliott loved golf.
"I love playing on public courts. I played Locust Valley A LOT as a kid," he says of the beloved but now defunct public 9-hole in Attleboro.
But growing well over 6 feet tall with a sturdy frame, Elliott was also drawn to basketball – and he enjoyed considerable success. He was a two-time Sun Chronicle All-Star at North Attleboro High School and a key member of several AAU teams.
After graduating in 2004, he had the opportunity to play basketball at a college in New Hampshire.
But there was something about the other sport he played as a child that he saw as an opportunity for a rewarding career. At the last minute, he enrolled at SUNY Cobleskill, an upstate New York university with a turf management program.
The move paid off, allowing Elliott to play a key role at one of America's most famous courses, TPC Sawgrass in Florida, and the prestigious Players Championship held there each spring.
Now, at 36, Elliott has returned closer to home, taking over the management of one of New England's most famous golf courses. On Jan. 1, he officially took over the reins from retired Tom Brodeur, who was as much a part of TPC Boston at Norton as his risk-reward 18th hole.
"Once I made that decision (to pursue golf course management), I really started to like it," he said. "There's a mental and physical change to this job, and I kind of embraced that."
A career starts
Elliott completed internships at Eastward Ho! at Cape Cod, Walpole Country Club and TPC Boston, where he eventually landed his first full-time job as a spray applicator. He worked his way up to assistant course superintendent under Brodeur, who has overseen the PGA Tour-owned course since it opened 20 years ago.
Elliott took on the challenge of preparing TPC Boston for the PGA Tour FedEx Cup events held each Labor Day weekend. But in the fall of 2017, another opportunity presented itself: working at TPC Sawgrass, Pete Dye's famous design and home of the Players Championship, golf's richest tournament.
He again enjoyed rapid promotions – senior assistant superintendent of Sawgrass, superintendent of the Valley Course – before becoming superintendent of the Stadium Course under a two-course facility manager. Preparing the stadium course – including the most-watched golf hole in the world, the infamous par-3 17th with its treacherous island green – for four Players Championships, including one shortened by COVID, has been rewarding and has done considerably advance his knowledge of the craft, he said.
"It's a busy place," he said. "It's kind of a circus, but I'm not saying that in a bad way. The property's preparation for one of the biggest and most important tournaments in the world is nothing short of enormous.
Because the Players Championship and TPC Sawgrass are such a showcase for the PGA Tour, Elliott found himself with plenty of resources.
"There's no shortage of opportunities there," he said. "If anything is needed to improve the property, it will be done. So in that way, working at Sawgrass was kind of like fantasy land.
But the tug of the house and the lure of overseeing his own property prompted Elliott to return to Massachusetts. Brodeur had decided to retire and his former right-hand man, now married and the father of a little girl, was eagerly seeking the job.
"It's always been the job I've wanted," he said. "What Sawgrass did was prepare me for this."
'Property management
Elliott and other superintendents generally refer to their workplaces not as a golf course but as "property".
"I've always preferred the Scottish term, the Irish term, for what we do," Elliott said. "We are the guardians of the greens. We manage the property.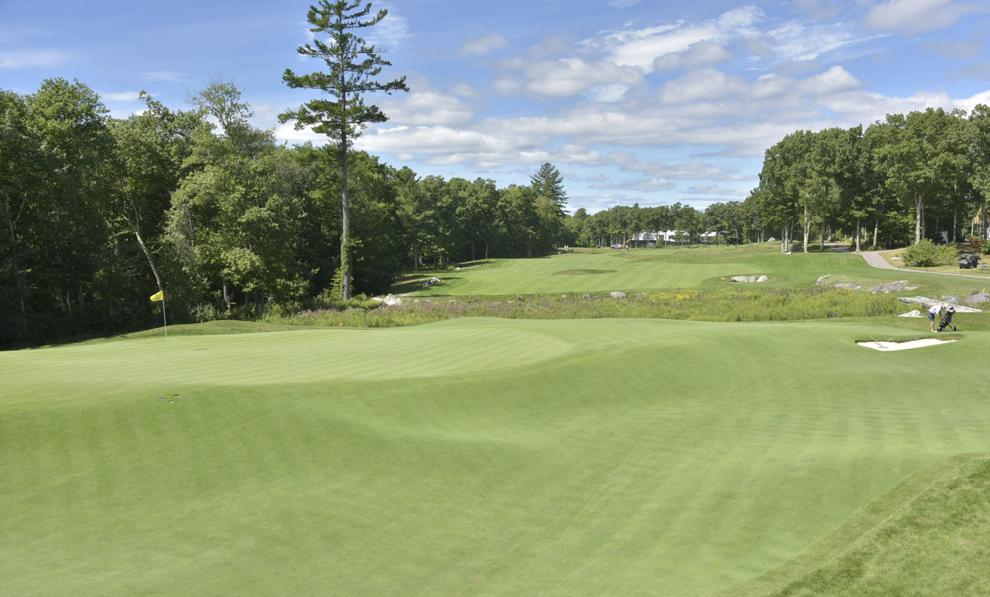 In his case, there is a lot to deal with.
TPC Boston and its entrance on Arnold Palmer Boulevard cover approximately 400 acres. It is a mile and a quarter as the crow flies from the seventh tee to the 11th tee.
Part of the course has been designated as a Certified Audubon Cooperative Sanctuary. As a result, strict rules control the dozens of hectares of wetlands on the route, originally designed by the Palmer company and revamped by Gil Hanse, whose designs include a course in Brazil specially built for the 2016 Summer Olympics. .
Many New Englanders have visited TPC Boston, but only to attend the 17 PGA Tour events held since 2003. They haven't seen the course without the sponsor tents, concession stands and other infrastructure necessary to accommodate thousands of people a day.
"We're a normal golf course now and every decision isn't related in some way to the tournament," Elliott said. "But it's still an extremely busy place. Membership is up and members enjoy playing as much as possible.
The members give him feedback, both positive and negative, but he calls himself his toughest critic.
"I'm going to ride and I'll see something and I'll think, 'No, we have to fix this,'" he said.
Elliott said he was often asked what his job was about.
"What I do for a living is hard to explain to people," he said. "They ask if we just cut the grass. I explain to them that 'No, I grow the grass.'
A return of the pros?
Elliott's biggest challenge may be if the best players in the world return to TPC Boston.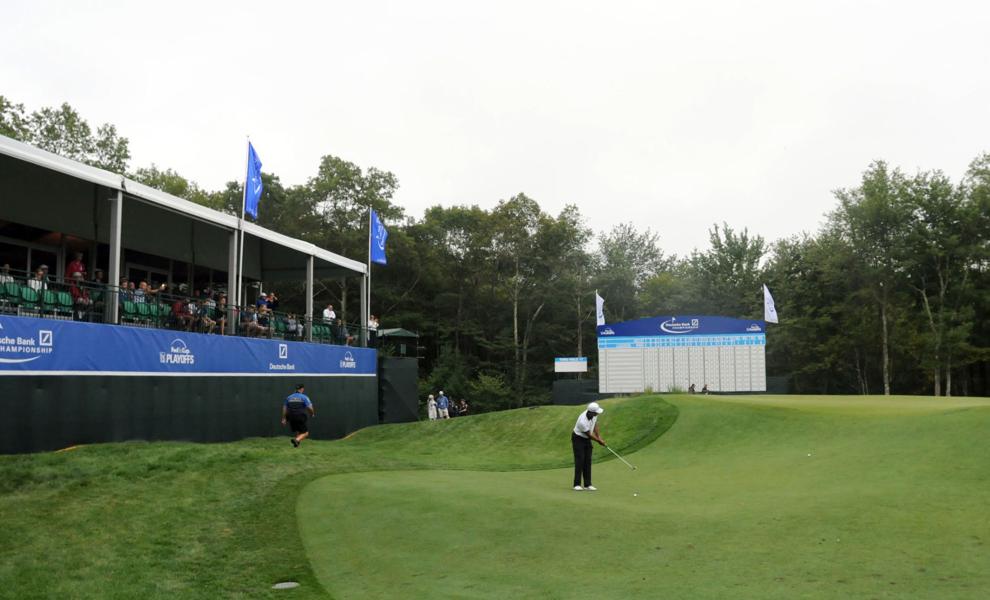 The Deutsche Bank Championship was first contested at Norton on Labor Day weekend in 2003. The German financial institution was desperate to enter the North American market, so CEO Seth Waugh convinced the PGA Tour to bring an event back to the Boston area and landed Tiger Woods. , then at the height of her popularity, as a host.
In 2007, after the Hanse revamp, the tournament gained prestige by becoming one of four FedEx Cup events in the new Tour playoff system.
But after losing three title sponsors and seeing the FedEx Cup playoffs reduced to three events, TPC Boston has been left without a tournament for the past two years. And even this 2020 event was scaled down because fans weren't able to attend due to the coronavirus pandemic.
If a tournament returns, Elliott will be ready. He's worked 23 PGA Tour events, so he knows he'll be at work at 4:30 a.m., planning crew assignments and not leaving until well after the last player has retrieved his golf ball from the 18th green and that the sunlight fades. .
"Hopefully we get one back one day," he said. "We have the capacity and the infrastructure to organize an event here. It will be a good challenge to have that kind of spotlight on us again.
Meanwhile, Elliott said his own golf clubs are usually just gathering dust. Although he works at a top private club, he plays a handful of times a year at best, but hopes to get out more if his daughter, now just 14 months old, gets a taste for the game.
"I was probably a better golfer at 10 than I am now," he said.